A Guide to San Jose and Its Neighborhoods
Costa Rica is breathtaking in every way, from its biodiversity to its cultural diversity as seen in the local art, nightlife, music, and the food!
Over the years, San Jose has grown to be a leading tourist destination in the world. But what you might not know about this country of Costa Rica that measures up to West Virginia in size is that it has so much more to offer. Costa Rica flaunts its beauty in many picturesque ways, and today we're exploring the little-known cities of Costa Rica.

Now, before you go off the lane, San Jose is the capital city of Costa Rica. For most first-time travelers, this vast city is quite intimidating as it is populous with over 2.2 million people. Just how intimidating you ask? Well, the city's population is half the country's entire population.

But, the statistics and the fact that the rest of the population is spread across the rest of this Latin American country are the reasons why Costa Rica's cities and neighborhoods like San Jose, Santa Ana, and Escazu are now becoming prime cities for you to emigrate too. There's been an increase in the number of expats living in and retiring in the cities of Santa Ana and Escazu, and if you look at these cities, it makes total sense.

The interesting bit is that these unexplored cities not only make up a huge part of the Costa Rican culture, but they also boast a big number of historical sites, nature parks, and many other complexes and attraction sites. These cities and neighborhoods might not be as developed as San Jose's neighborhoods of Barrio Amon, San Pedro, Plaza De La Cultura, or Tibas, but they are great vacation and retirement spots. And with these cities opening up, these are prime areas to buy real estate.
The best neighborhoods to visit in San Jose
At the heart of San Jose is Barrio Amon, an architectural masterpiece in the most historic of Costa Rica's neighborhoods. Here, you will also find one of the best cafes to indulge your senses in only the best of Costa Rican foods and history.
San Pedro is the home of multiple Costa Rican universities and schools, including the biggest university in Costa Rica, The University of Costa Rica. This big number of schools is the main reason why San Pedro has a big number of vibrant, hip youth in the streets. These streets are well-lined with the best of graffiti art, as well as street art by the students.
Thanks to the big student population, San Pedro has some of the best cafes which serve great food. If you're in San Pedro, don't go back home before indulging in some plantain goodness from the local firms, as well as the best of veggie burgers that you can wash down with the freshest, ice cold coconut water.
San Pedro's nightlife is the other thing you don't want to miss! 
I don't know about you, but nothing sounds better than good food, music, and amazing cultures!
Want to visit downtown San Jose? Plaza De La Cultura is one of the places you should visit, and the best part is that there are no cars in this part of the city. So, it makes an excellent spot for souvenir shopping as you fill your senses with its rich history.
Why Santa Ana and Escazu?
Santa Ana and Escazu are two Costa Rican cities that lie in the west of the capital. Escazu is only four miles off San Jose while Santa Ana is only 8 miles further from the capital.
Unlike other cities in this Central American country, Santa Ana and Escazu are the two cities that have been able to develop further in terms of infrastructure and in their culture. For these reasons, real estate is one of the booming markets in Costa Rica, and you might want to invest there.
There's also the fact that Santa Ana and Escazu are the two cities in Costa Rica popular with the professional class.
Services and good infrastructure
The main reason why these cities are popular with the professional class has to do with the fact that the cities have great metropolitan areas with large and modern malls, business parks, and strip malls serving the big and growing population of the North American expats. 
On top of it all, you can commute to and from San Jose from the cities of Escazu and Santa Ana using a taxi, bus, or you could drive. 
The only catch, the one thing you should be ready for is the fact that these cities are expensive and you should be ready to pay for your little comforts.
The growing infrastructure also includes gated communities, well-maintained roads and sidewalks, good internet connection, hundreds of supermarkets, restaurants and retail stores, as well as single-family dwellings and condos. 
Basically, these two cities offer the best and exactly what you'd get in the developed countries, but with cleaner air and less noise.
Unfortunately, there is no Uber in Costa Rica yet, and it's even illegal to have such a taxi setup.
Thanks to their location in Central Valley's western end, these cities boast a warm, tropical climate that will make every weekend an adventure for you. While Santa Ana is more likely to be warmer and even drier than Escazu, you don't have to worry about sweltering heat from the sun. 
These cities enjoy comfortable temperatures in the 70s and 80s range. Living in either of these cities means the end of cold days.
Besides the excellent weather, these cities also boast high-quality healthcare. The hospitals in these cities have the best equipment used by very experienced professionals in the medical field.
You'll be surprised to find that the healthcare system in Costa Rica is one of the best in the world, it's even better than the healthcare system in the United States with Costa Rican citizens accessing and enjoying universal healthcare insurance. Costa Rica has a life expectancy of 77 years; this is the highest life expectancy in the world.
Favorable Real Estate Laws
If you're interested in buying real estate in San Jose, Costa Rica or any other city, you will be happy to know that foreigners and the locals have similar rights and they're all guided by the same laws when it comes to real estate! 
In Costa Rica, property ownership is protected by the constitution, and you don't even have to live in Costa Rica to own or buy real estate there. Your tourist visa is all you need.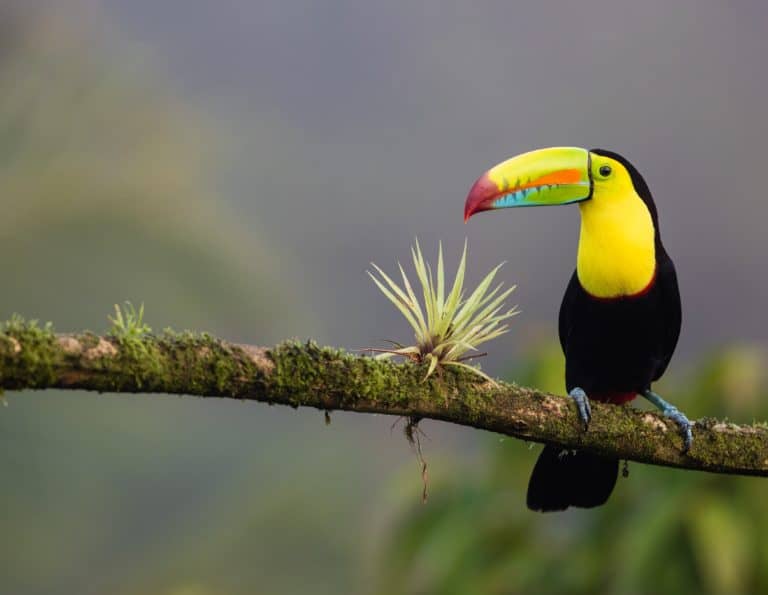 While it's uncommon to find a city bustling with activities surrounded with lush greenness, these two cities defy the expected with so much greenery, and you cannot imagine living elsewhere after setting foot in this part of the world. 
Santa Ana and Escazu are generally green, and they're surrounded by beautiful green mountains, tropical mammals, birds, and reptiles. There's so much color and beauty in and around these cities it will be hard for you to spend time indoors. 
There are farmers' markets, and if you love the outdoors as much as everyone else in Costa Rica, you should be ready to explore the breathtaking hiking trails and viewpoints.
What's more, and this is an actual big thing for us, is the fact that these cities use clean energy from the neighboring windmills. Escazu and Santa Ana represent green living, at its best. 
Beaches – of course, we have to mention the beaches. You can access the best beaches from the Pacific Side if you live or vacation in these cities. 
One of the main reasons why Costa Rica is a big tourist attraction sites is that it has great museums and art galleries, besides the magnificent natural features like rivers, mountains, and animals. 
Some of these sites include the San Jose Cathedral, Museum of Criminalistics, Museum of Insects, and the Museum of History of Press, among others. These sites are easily accessible from different parts of the country, especially from Santa Ana or Escazu.
These cities also boast many traditional tourist attraction sites, as well as private attraction sites. The Refugio Herpetologico is a private, family-run wildlife and reptile exhibition site with a big number of venomous and non-venomous snakes. It also has spider monkeys, crocodiles, and iguanas.
You could also attend the Oxcart Derby Day, which is better known as El Día del Boyero. This is an annual event that takes place every second Sunday of March. The center of these celebrations in San Antonio de Escazú where there is a huge street fair, as well as a big collection of the most colorful ox-drawn carts. 
And if you're drawn to music and rich culture, you could visit the theatres for films or even the opera. 
You might also how easy it will be for you to learn the local language thanks to their international bookstores, the friendliness of the locals, not to mention how beautifully these guys speak. You'd learn Spanish just because of how beautifully the words roll off their tongues.
Though expensive and a bit touristy, this is not the worst country to live in, no?